Article courtesy of BridgmanCollaborative Architecture. Learn more at www.bridgmancollaborative.ca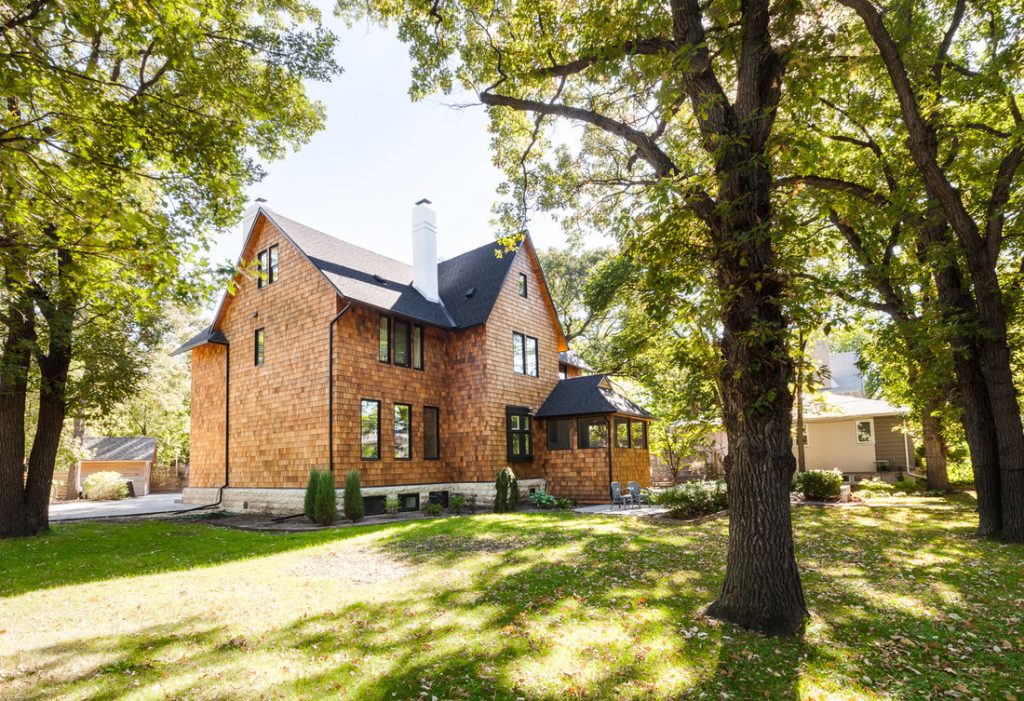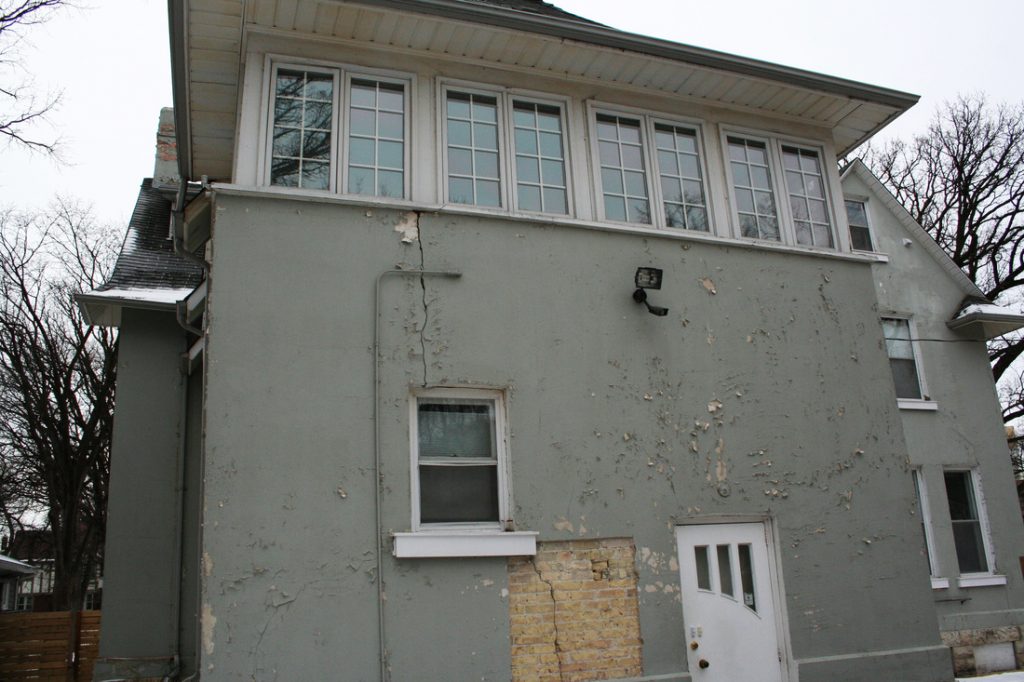 Year: 2016
Location: Winnipeg, MB
Client: Private
​The renovation of this heritage home incorporated the restoration of important historical details into a modern, energy-efficient exterior upgrade. Natural cedar shingles and a golden-toned wood soffit are strikingly complemented by new, triple-glazed black trimmed windows, fascia and charcoal roof shingles.
Over the 100 years since the house was first constructed, the house had settled, in some areas up to 8″. By carefully offsetting the shingles, the new cladding makes the house appear to be perfectly square. Using individual shingles, rather than horizontal siding or stucco, may help to accommodate any potential movement in the future.
The re-cladding not only provided a much-needed aesthetic upgrade, but an opportunity for increased energy efficiency. Constructed in the late 19th century, the original home was uninsulated. During the renovation, the existing brick was removed down to the existing sheathing, and cellulose insulation was blown in between the existing studs. Rigid insulation was then installed on top to provide additional insulation, creating an R-value of over 20. All work was done from the exterior to minimize disruption to the daily lives of the occupants.
In addition to re-cladding, major accessibility upgrades include a platform lift to the accessible porch and a new entry door.